I'm going to declare that, as of August 2018, martech has crossed a threshold in maturity.
And by martech, I mean the grand view of martech, the convergence of marketing, technology, and management practices across industries — and the hybrid marketing leaders who are driving the strategy and operations of that convergence.
Sure, the marketing technology landscape has advanced tremendously over the past year. I think we're finally getting our head around the paradox of simultaneous martech consolidation and expansion.
But, as martech critics are fond of saying, technology is just enabler. (So is oxygen.)
And that's true. What's remarkable is the way the discipline of marketing, writ large, has evolved so dramatically over the past five years to leverage this technology. What used to be the digital tech fringe is now the marketing operations center.
It's hard to fully appreciate big changes when you're heads down on getting stuff done. But there are moments when you lift your head above the fray, look around in amazement and say, "Whoa, we've come a really long way."
That is the exact sensation I just had as I was reviewing the agenda for MarTech coming up this October 1-3.
I'm going to share an in-depth preview of the upcoming MarTech sessions with you here, and let you be the judge: doesn't this content seem much more mature than it was even just a year or two ago?
(By the way, if you want to actually attend these sessions at MarTech, note that the discounted "beta" rate on tickets expires September 1 — now's the time to reserve a seat before prices go up.)
10 MarTech Keynotes Reflect Marketing Tech Maturity
I'll kick off the conference with an overview of The New, New Rules of Marketing that are being shaped by best-in-class marketing technology and operations processes, strategies and infrastructure. These include:
As much as possible: centralize data and decentralize experimentation.
The key architectural principle for martech stacks: design for change.
The crucial "ops alliance" between marketing, sales and customer service.
Distributed analytics and innovation at scale with "citizen technology."
Monique Bonner, SVP & CMO of Akamai will share her experience Developing a Martech Strategy that Serves Your Customers & Business.
In 2017, they took an inventory of their marketing technology and discovered 80 applications across 175 marketers in need of a cohesive strategy to guide investment. This inspired a multi-year martech journey that included taking a fresh look governance, procurement and dedicated resources — and a new company mandate: every decision on tech must align with an external positive impact on customers, as well as an internal positive impact on employees (i.e., productivity, automation, ROI).
Shiva Mirhosseini, VP Marketing Technology and Digital Experience at Aetna, will deliver a presentation on The Inevitable Convergence of Marketing & Sales Technology. Based on her experience at Aetna, she'll share ways you can better integrate your marketing and sales ecosystem:
Convince your organization to break from the old funnel model and bring marketing and sales enablement teams together.
Create a customer centric organization that holds marketing accountable for designing, operating, and scaling a joint technology stacks.
Leverage your technical teams and COEs to deliver more efficiency across both marketing and sales.

As a late-breaking addition, Neeti Metha, co-founder, SVP Brand Strategy & Culture Architect at Automation Anywhere, will share a talk on Robotic Process Automation. More details to come soon.
Sarah Cooper, creator of The Cooper Review, writer, comedian, speaker, and author of the bestselling book, 100 Tricks to Appear Smart in Meetings, built her comedy career in between working as a user experience designer for companies like Yahoo! and Google.
In her keynote, Sarah will take us through her journey, from working in tech to becoming a full-time writer and comedian, discussing both her failures and successes (and more failures). She'll leave you with a set of tools/questions to create a career that's unique to you.
Michael Trapani, one of the leaders of IBM Watson Marketing, will share How AI Will Let Us Be Marketers Again. Smart marketers have always known they need to work with data. But with dozens of channels and endless tools, many of us feel more like data analysts than creative marketers.
Michael will present new and exciting ways that AI is clearing our schedules, and getting us get back to marketing.
Michael Tidmarsh, CTO of Ogilvy Worldwide, will follow with his thoughts on Where Does Creativity Fit in a Data-Driven World?? What you can achieve with a powerful martech stack can feel akin to those of a marketing super-hero, making us giddy with the excitement of data-inspired possibilities. But customers are still human, and where humans are involved logic is, at best, only half of the story.
Micheal will address the role of creativity in the context of a data-driven world, how creativity itself is evolving, and what it takes to fuse creativity and data-driven tactics to create new opportunities for success.
Andrew Frank, VP and Distinguished Analyst at Gartner, will present on How GDPR, Privacy, Identity, and Blockchain Are Shaping the Next Wave in Martech Evolution. He'll cover the convergence of these four interrelated threads on the future of marketing:
How GDPR and privacy concerns are impacting marketing and identity management.
What problems blockchain-based identity and advertising models address.
How marketers and martech providers can participate in these new models.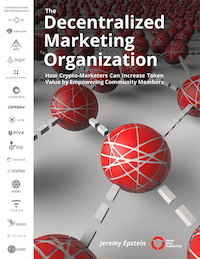 Jeremy Epstein, author of The Decentralized Marketing Organization and CEO of Never Stop Marketing, will push our understanding of the impact of blockchain technologies on marketing even further with a high-energy talk on The Emergence of Crypto-Native Martech: Tools of the Future, Already Here Today. He'll give you an inside look at:
Crypto token generation and distribution engines
Crypto-collectible commerce platforms
Crypto-loyalty platforms
Token-based event promotion tools
Blockchain research and analytics suites
Crypto-token based prediction protocols
Smart contract creation and auditing tools
Finally, Alistair Croll, author of Lean Analytics, will give the closing keynote, Just Evil Enough: Hacking Markets in the Attention Economy.
In a wide-ranging presentation to close out MarTech, he'll look at unorthodox strategies for launching and growing projects — and some of the ethical issues these approaches imply.
His blunt take on go-to-market strategy will forever change the way you think about audiences, media, and campaigns.
Marketing Track: Advancing Customer Experience
Gerry Murray, Research Manager at IDC, will present CX Appeal: Elevating from Marketing Ops to CX Ops. He'll provide an overview of how AI, commerce and consent will transform customer relationships and marketing (yet again):
How to establish CX Ops across marketing and the enterprise.
What a CX Ops team looks like.
How to lead CX even if you don't own it, make smarter marketing decisions and deliver performance gains to the business.
Examples of how channel marketers can enhance each other's ability to improve CX and how marketers can extend those practices to other customer facing departments.
Bryan Yeager, Research Director at Gartner, will share 9 Key Insights from Gartner's Marketing Technology Survey to Help You Prepare for 2019 and Beyond. In June 2018, Gartner surveyed 500 enterprise marketing leaders in North America and the UK about all things marketing technology: martech team structures, collaboration across the business, adoption status of specific solutions, level of stack utilization, emerging technology investment and much more.
Bryan will unpack their top findings to help you benchmark and prioritize your marketing technology activities for 2019 and beyond.

Kady Srinivasan, Global Head of Digital Marketing, Dropbox, who previously headed the growth team at Electronic Arts, will discuss Using Martech to Deliver Rapid Growth at Scale. She will share how Dropbox and EA managed the complexity of growth at scale — creating personalized experiences and responding to consumers in real time — addressing key questions such as:
How do you deal with complexity and create experiences at scale?
What areas of the funnel do you need to focus on for growth vs. scale?
What operating processes need to be built to be agile?
What experimentation frameworks are the right ones to put in place?
What kind of organization do we need to execute against both scale and growth?
What marketing technology capabilities do you need to create personalized experiences in real time?
Kelly Troia, former head of marketing operations for Whole Foods and Walmart, and Eric Rotkow, managing director of Zee Jay Digital, will present on Marketing Transformation: Lessons from 2 Retail Giants, based on Kelley's experience and digital transformation frameworks from Eric's firm.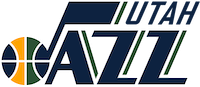 Craig Sanders, VP of Analytics and Strategy of Utah Jazz NBA team, and Jared Geurts, Senior Director of Analytics at LHM Sports and Entertainment, will present Breaking Down Data Silos to Increase Sales: The Data Strategy of the NBA's Utah Jazz. You'll learn just how the Jazz overcame the challenges of managing data across third-party sites such as Ticketmaster, adopting cross-domain tracking, bridging data silos and pulling data from all sources — including mobile and desktop — to achieve 360-degree views of individuals and deliver personalized marketing campaigns.
Siara Nazir, Head of Digital Marketing at Autodesk, will describe How Autodesk Increased Sales with an AI-Powered Chatbot. She'll explain how they employed IBM Watson to power their "EVA" chatbot, leveraging persona information paired with SSO customer entitlement detection to provide an experience that has yielded improvements in conversion rates, chat engagement, and higher average cart values per subscriber.
Technology Track: State of the Art Marketing
David Raab, founder of the Customer Data Platform Institute and the man who created the CDP category, will present CDP Cures Baldness: Getting Past the Hype about Customer Data Platforms. This no-nonsense talk will describe major CDP applications, CDP system capabilities, what distinguishes CDPs from other systems, how CDP vendors differ from each other, and the most important CDP applications. You'll leave his session with:
A clear understanding of CDP strengths and weaknesses.
Knowledge of the situations in which CDP is the right solution.
How CDP relates to the rest of your marketing stack.
Requirements for successful CDP deployments.
Ways to find the best CDP for your business.
The truth behind common CDP myths.
Nancy Nardin, founder of Smart Selling Tools and co-founder of Vendor Neutral, will give a talk on Everything a Marketer Should Know About SalesTech (But Was Afraid to Ask). Love the martech landscape? Learn about the salestech landscape, comprising 500 solutions in 43 categories aimed at empowering sales organizations. Nancy will give you a whirlwind tour of salestech, the lowdown on how salestech intersects with the marketing technologies you're using today, and ideas for how marketing can impact revenue generation further along the sales pipeline.
Anita Brearton, founder and CEO of CabinetM, Maya Gumennik, Senior Director of Traffic Acquisition at SmarterTravel, a TripAdvisor Company, and Bob Petrillo, Business Enablement & Marketing Automations at Dell will share their Insights from Inside the Marketing Stack. In this session, you'll get insights gleaned from hundreds of B2B and B2C stacks, as well as getting a "deep dive" into the martech stacks at Dell and Smarter Travel. You'll learn how these B2C and B2B companies:
Aligned their stacks with business objectives.
Selected or built the right anchor platforms for their environment.
Established their data strategy.
Managed (or failed) to integrate key components of their stack.
Dealt with key challenges and the lessons they've learned along the way.
Addressed the organizational challenges associated with driving stack strategy.
Are planning for continued stack and organizational evolution.
Michelle Voorhies, Senior Director of Marketing Capabilities at Ashley Furniture, will present Untangling Your Martech Stack. She'll discuss how she guided her organization to simplify their marketing stack, removing unnecessary tools and identifying what they needed to buy versus build. Key takeaways will include:
Helping you understand if you need a marketing attribution tool or if your business intelligence team can do the same thing for less.
Understanding when it make sense to own your own DMP vs. leaning on your agency.
Learning how to decide if having multiple tools that help you identify your target audience is better than a single, centralized approach.
Kelly Goetsch, Chief Product Officer of commercetools and author of APIs for Modern Commerce and Microservices for Modern Commerce, both published by O'Reilly, will give a talk on How IT and Marketing Can Use Microservices to Peacefully Co-exist and Serve the Needs of Customers.
I've been a big advocate of microservices as the future of martech. Microservices allow IT to focus on building and exposing dozens or even hundreds of these "Lego-brick"-style APIs, which lets marketing focus on building experiences for customers. In this session, you'll learn the central characteristics of microservices, how microservices benefit customers, how APIs and microservices intersect, where IT's responsibilities end — and where marketing's responsibilities begin.
Ilya Katsov, Director of Industrial AI Practice at Grid Dynamics and author of Introduction to Algorithmic Marketing, will present An Algorithmic Approach to Promotion Campaigns. He'll teach you about automatic decision-making and AI capabilities for marketing and promotion campaigns, and how the decisions in these campaigns can be optimized using economic modeling, machine learning, and numerical optimization. You'll gain insights into:
A methodology for AI adoption in marketing technology applications.
The architecture of software systems that can autonomously optimize and execute promotion campaigns.
Data engineering for automated decision-making, as well as extraction of advanced customer and content attributes that help to make smarter targeting decisions.
How to optimize your targeting decisions based on business objectives.
The difference between static and dynamic optimization of budgeting decisions.
How to optimize pricing decisions and promotion parameters.
Management Track: The Organizational Capital Behind Martech
Pamela Della Motta, Director of Product for Marketing Technology, and Kristian Kristensen, VP for Engineering, both at The New York Times, will present Product Management in Martech and How Marketing and Technology Can Work Even Better Together. They'll share how The New York Times applies modern product management discipline to its marketing technology stack. You'll learn:
The role of the product management team in marketing technology, and how it can bridge the divide between marketing and technology.
In which organization marketing technology should reside.
What marketing can learn from technology — and vice versa — given their vastly different culture and perspectives.
How The New York Times' marketing and technology organizations work better together.
Justin Sharaf, Director of Marketing Operations at LogMeIn, will share his experience in Building (and Finding) a Marketing Technology Team. Wondering how to build a great marketing technology team? From writing job descriptions, to recruiting the right talent, Justin will share lessons from his journey:
How to pitch a marketing technology team to leadership.
Who your first hire should be, and you second. And how you know when your team is complete.
Skills or profile types you should look for to build your team.
The roles and responsibilities of the team, and what responsibilities are out of bounds for the team.
How to attract and retain top marketing technology talent.
How job-seekers can stand out to hiring managers.
Kirk Johnson, partner at Lenati, will present Design Thinking + Martech: The Multiplier Effect. He will walk through real-life applications of applying human-centered design thinking (powerful mindset, repeatable process, specific tools) to marketing technology projects — giving the audience a "hands-on learning" in design thinking (and design doing) style. He'll cover examples of brands who have put this into practice with Microsoft, Samsung, T-Mobile, Adobe, and Starbucks.
Debbie Qaqish, Chief Strategy Officer at The Pedowitz Group, who literally has a PhD in marketing ops, will give a talk on The Rise of the Strategic Marketing Operations Function. She'll explain how the marketing ops charter is rapidly morphing and maturing, with a wider set of strategic responsibilities. Based on years of experience working with enterprise marketing teams, she'll describe:
The five stages of maturity to achieve a strategic marketing ops function.
Two organizational models that depict a strategic marketing op function.
The difference between a regular and a strategic marketing ops group — and why it matters to executives.
Michael Lukich, Director of Marketing Technology at Total Wine & More, will present Staying Ahead of the Curve: How to Build a Martech Roadmap Your Organization Can Rally Around.
He'll share how they planned for the future with their company's marketing technology investments, closely tied to their marketing growth strategy. By the end of his session, you'll have a clear understanding of how to organize your firm's own marketing technology landscape and develop a 3-5 year roadmap for your organization:
Create a framework specific to your organization.
Assess your current state martech capabilities.
Identify initiatives to impact your business.
Prioritize your efforts based on value and timing.
Socialize to gain alignment with key stakeholders.
Joy Howard, CMO at Sonos, Kieran Luke, GM of Credentials at General Assembly, and Geoffrey Sanders, Senior Vice President of Growth at Casper, will discuss Building Marketing Leaders of the Future.
Today's marketing leaders have ever-increasing responsibilities across technology, data, multiple media channels, ROI optimization and more. Despite all these duties, though, there's an unclear path to leadership in the field.
General Assembly's Marketing Standards Board, a group of marketing leaders across the consumer goods, technology, publishing, and education sectors, worked to define excellence in the field and provide transparency into the skills that drive success at each stage of a marketer's career.
In this session, you'll learn about the Marketing Career Framework, and how it can be used in your marketing organization:
How to define clear expectations on the skills needed to make it to leadership.
Avoidance of getting trapped in a silo (e.g, expert at SEO or conversion).
A standard definition and context around how each role contributes to achieving marketing objectives.
How to build well-balanced teams and explain development to high-potential marketers.
Help in understanding assessments that correspond with the framework that will be useful to marketing leaders to measure team capabilities, validate new candidate skills and increase diversity in the marketing talent pool.
Workshops: 4 Options for In-Depth Martech Learning
Want to get a deeper education on important martech topics? We're bringing back four optional, half-day workshops that you can attend the afternoon before the rest of the conference kicks off:
The Right Way to Buy Marketing Technology, taught by Tony Byrne of Real Story Group. Nearly everyone attending MarTech is planning to implement a new technology solution in the next year. But what are best practices for evaluating technologies, choosing vendors, and getting your colleagues on board with the process? Tony will answer those questions and more.
Agile Marketing Advantage, taught by Andrea Fryrear of Agile Sherpas and author of Death of a Marketer. The pace of marketing is accelerating. And marketing teams need to keep pace. This workshop will show you how to do just that. Agile marketing pioneer Andrea Fryrear will show you how adopting "agile" and "lean" methods will lead to better marketing results.
Creating Connected Experiences, taught by Jeff Cram of Connective DX. Want to get the full payoff from your marketing technology investments? Aligning them with your customer experience strategy and digital execution. Attend this workshop for practical frameworks and models to identify and fix cracks in your digital customer experience.
Using CDP to Make the Most of Your Customer Data, taught by David Raab of The Customer Data Platform Institute. Most marketers, if you really push them, admit that their data is a mess. If you're one of them, join CDP guru David for a comprehensive dive into customer data platforms: what are they, why you need one, choosing the right solution, and preparing the business case for adoption.
These workshops sold out at MarTech in San Jose this past spring, and the ones for Boston have been filling up fast. So if you want to participate in one of these, you should reserve your seat now.
Sponsored Sessions and 65+ Martech Exhibitors
We're very serious about keeping the editorial tracks at MarTech — everything you've read about above — as vendor-agnostic as possible. Almost all of our editorial speakers are real-world practitioners or recognized independent analysts.
There's no hidden agenda in our editorial agenda.
However, it's also true that some of the most amazing things happening in marketing today are being created and championed by innovative martech vendors. They have deep expertise, brilliant ideas, and remarkable customer success stories to share.
So we offer a Solutions track and breakfast and lunch presentations that are explicitly sponsored by martech vendors. We're grateful for the support these sponsors provide to the MarTech conference. But we're even happier that they deliver really fantastic content to the audience in these sessions — because they know that helping you, impressing you, and not pitching you is the best way to win your respect.
For Boston, Workfront and OneTrust, our title sponsors, will be starting Tuesday and Wednesday respectively with a delicious breakfast and inspiring keynotes. At lunch, there will be presentations by IBM, Lytics, BlueConic, and SAS Institute. And Magnolia will be hosting our networking reception on Tuesday evening.
In the Solutions track, there will be excellent, full-length sessions by Aprimo, LeadData, Path Factory, Tealium, Metadata.io, Merkle, Acquia, Infor, Magnolia, and Censhare.
Nearby in the exhibit hall, we'll have a special MarTech Theater stage, running shorter presentations throughout the day. Tony Ralph of Real Story Group will be the host of the theater, giving a series of short power talks on martech vendor management topics such as:
The Right Way to Buy Marketing Technology
Visualize Your Martech Stack
Get the Right Vendor Short List
Myths Vendors Tell
MarTech Theater will also have short presentations and case studies by Pitney Bowes, Dataroma, Allocadia, Treasure Data, SEMRush, NGData, SAS Institute, and Workfront.
The rest of the exhibit area will have over 65 leading martech vendors, demonstrating their latest innovations, ready to answer your questions face-to-face, and eager to learn how they can help you. Here's the current map of exhibitors (probably a few more added by the time I post this):
Need to attend MarTech on a budget? You can get an Expo+ pass that will let you meet with all the exhibitors and attend any of the Solutions track sessions and MarTech Theater presentations.
Through September 1, you can buy an Expo+ pass for only $79.
But if you can afford an all-access ticket to the full MarTech event, I'd encourage you to set aside the time and money to invest in expanding your martech mental models and your martech professional network. You'll gain new ideas, practices, and perspectives to bring back to your organization and increase your firm's marketing maturity.
There's no other conference where you will get this deep, real-world, vendor-agnostic martech content. Not even the next MarTech in San Jose in Spring 2019 — because by then we'll have a whole new set of amazing presentations lined up for you.
Sign up now — ticket prices go up after September 1
Our early bird "beta rates" are available through September 1. Now is your chance to save $300 off an all-access ticket — or $500 off a combined all-access ticket plus a workshop of your choice.
Register now, and I look forward to seeing you in October, where we can celebrate how far the martech profession has come — and the exciting future that awaits us ahead.
Get chiefmartec.com directly in your inbox!
Subscribe to my newsletter to get the latest insights on martech as soon as they hit the wire. I usually publish an article every week or two — aiming for quality over quantity.