Here at the MarTech conference in San Francisco, we just celebrated the 2017 Stackies & Hackies Awards. Marketers contributed an incredible 57 marketing stack illustrations and 21 "marketing hack" essays to the community.
This is our third year of running the Stackies — you can check out the marketing stacks from the 2015 and 2016 competitions. But, wow, this year's entries are even better. (As a reminder: to enter the Stackies, marketers send in a single slide that illustrates the way they conceptualize their marketing stack — technically, strategically, and/or operationally.)
We also expanded the awards this year with the Hackies, inviting marketers to send in an essay describing a brilliant "marketing hack" that they've used at the intersection of marketing, technology, and management.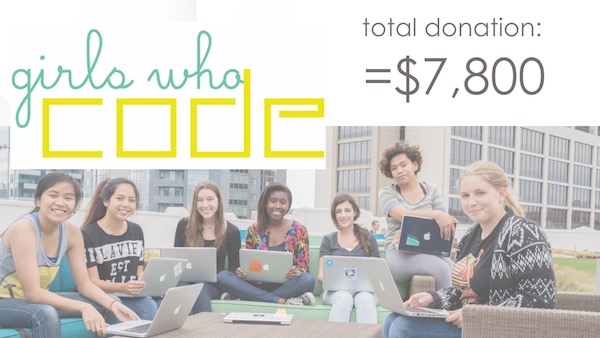 To encourage entries, we agreed to donate $100 to Girls Who Code for every Stackie or Hackie published. So this evening we were pleased to present them with a check for $7,800 (57 + 21 * $100 = $7,800).
The top three winners of the Hackies were determined by the number of social media shares those essays received — plus we also gave out an Editor's Choice award to the one our editorial teams liked best.
For the Stackies, we had an incredible panel of judges — Barry Levine of MarTech Today, Elisabeth Osmeloski of MarketingLand, David Raab of Raab Associates, Marc Sirkin of the MarTech Conference, and Anand Thaker of IntelliPhi — as well as yours truly, as the Stackies & Hackies Awards Chair. We selected the winners by evaluating them on five criteria:
Alignment — how well-aligned is your stack with your business
Concept — how insightful is the conceptual organization of your stack
Clarity — how easy is it for a reader to understand your stack
Design — the aesthetics of your slide and its visual appeal
Detail — more detail is generally better, within reason for a single slide
Of course, all that really matters about a marketing stack is whether its effective for your business. So while we are happy to give a shout out to some of the stacks we liked best, all of the entries are extremely valuable — they give all of us a rich corpus of real-world marketing stacks, viewed through a variety of insightful lenses. This helps all of us better understand the reality of modern marketing technology operations and learn from each other.
Here's the complete deck of all Stackies & Hackies entries:
The 2017 Stackies Winners
We were originally going to have 5 winners for the Stackies, but our judges were tied on a couple, so we decided to go with 6:
Here they are in alphabetical order — click on any of their stack images to view a high-res version of their slide:
Allocadia Marketing Stack
Allocadia has championed a "run marketing" and "do marketing" duality to the structure of marketing operations and execution — the behind-the-scenes management of the department ("run") and front-office marketing that touches prospects and customers to attract, acquire, and retain them ("do"). They've organized their stack around the loops between these two intertwined capabilities, featuring their own product at the heart of "run" and Marketo at the heart of "do." It's great to see marketing connected with sales and finance through their stack as well.
Aprimo Marketing Stack
Aprimo rendered their marketing stack along two dimensions — (1) a continuous loop of plan, spend, create, distribute, and perform and (2) concentric circles within that loop of capabilities for marketing operations, content, website, social, demand generation, and data & sales enablement. You can see how each of the marketing technologies they've selected (or built!) fit into this architecture. Of course, Aprimo is at the heart of the marketing operations circle, helping to coordinate and manage activities across all of the other circles.
Cisco Marketing Stack
We already did a write-up on Cisco's marketing stack when we first received it. It was very exciting to see how they organized their marketing technology at such a large enterprise. It's an excellent example of a rich but rational marketing stack that serves a wide range of needs across the customer journey — including channel and direct relationships — for large, global brand, but without a lot of duplication or overlap. 39 marketing technologies on their slide, but each clearly has its place and purpose.
Informatica Marketing Stack
Informatica presented their stack as more of a flow diagram, illustrating the exchange of data between different components in their marketing infrastructure — all connecting into a common marketing data lake. But their stack is also customer-centric, as their 10-step narrative for this data flow is written entirely from the perspective of the customer. It's terrific transparency for how Informatica engages with its prospects and customers, in addition to being a great example of a highly synchronized marketing stack.
Microsoft Marketing Stack
We also did a write-up on Microsoft's marketing stack a few weeks ago, when we first received their entry. Again, we were so incredibly grateful that a company of Microsoft's scale was willing to share their marketing stack with the community. They organized their stack around the buyer's journey as well, a continuous loop between marketing, sales, and post-sales marketing — but with three bands of technologies based around Gartner's pace-layering model: systems of record, systems of differentiation, and systems of innovation.
Red Wing Shoes Marketing Stack
The Red Wing Shoes stack is awesome for several reasons. First of all, they're not a tech company — so you get to see what marketing technology operations looks like at a consumer brand, especially one where they have the challenges of channel customers as well as the end consumer. They've arranged their stack to show which technologies interface with different stages — it's truly a "stack" — as well showing the journey of reach, engagement, conversion, and retention with a feedback loop that they use to iterate and optimize.
2017 Hackies Winners
The three Hackies winners were chosen by the number of social media shares their articles received on chiefmartec.com, MarTech Today, and the MarTech Conference site:
You can read their articles here:
Full-path ROI — aligning attribution models with the buyer's journey by Eric Ramos of BusinessOnline
How leading marketing executives tackle martech by Liam O'Connor of Lenati
We also gave our Editor's Choice award to Matt Parisi of Tealium. His "Beacons & Bacon" article was a really fantastic read.
You can read all of the Hackies essays that were published here:
Thank you again to everyone who contributed! We're incredible grateful for everything you've shared with the community.
Get chiefmartec.com directly in your inbox!
Subscribe to my newsletter to get the latest insights on martech as soon as they hit the wire. I usually publish an article every week or two — aiming for quality over quantity.